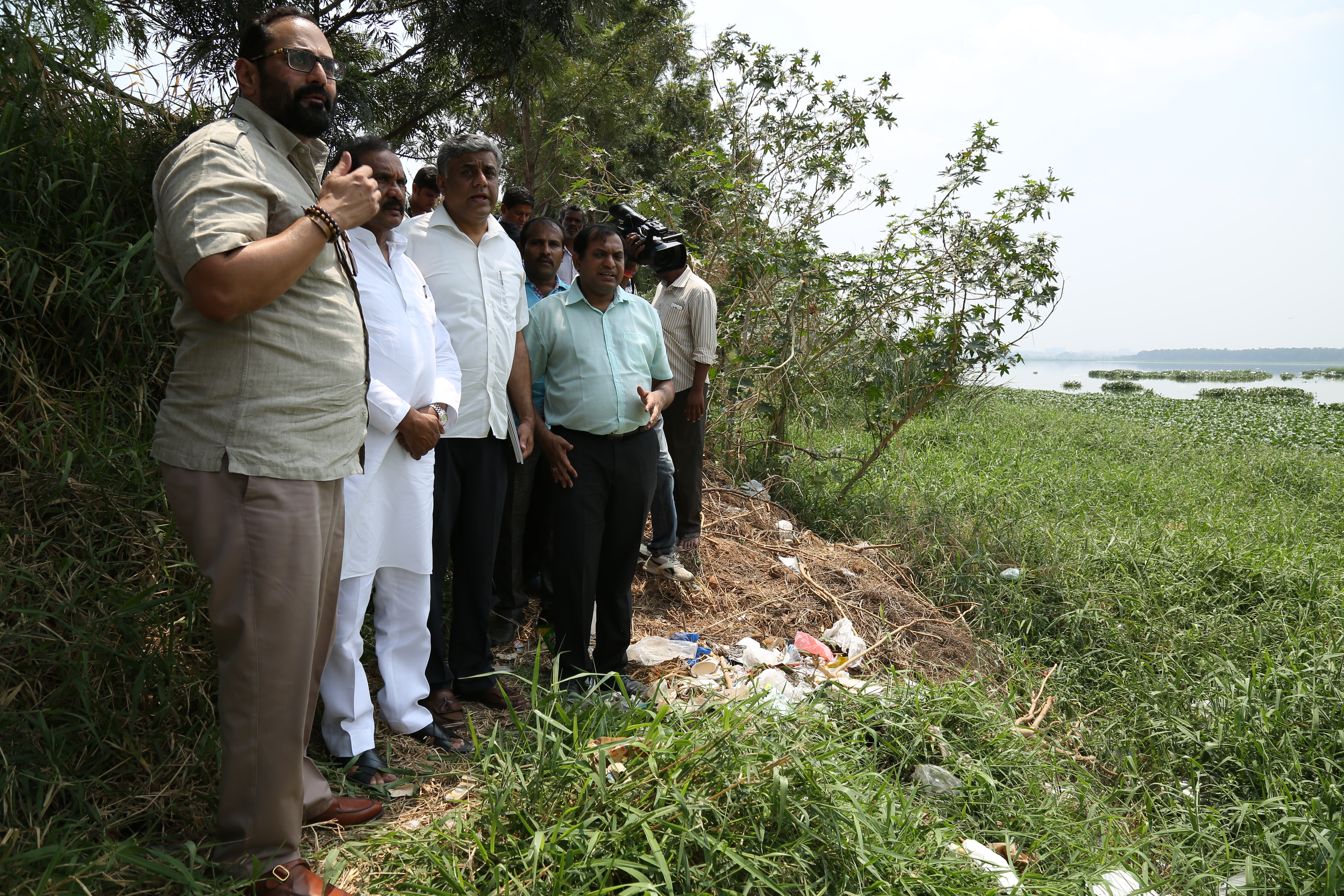 MP Rajeev Chandrasekhar along with KJ George and MP Rajeev Gowda visit the frothing and toxic Bellandur Lake to take stock of the situation & discuss a way forward to restore the lake.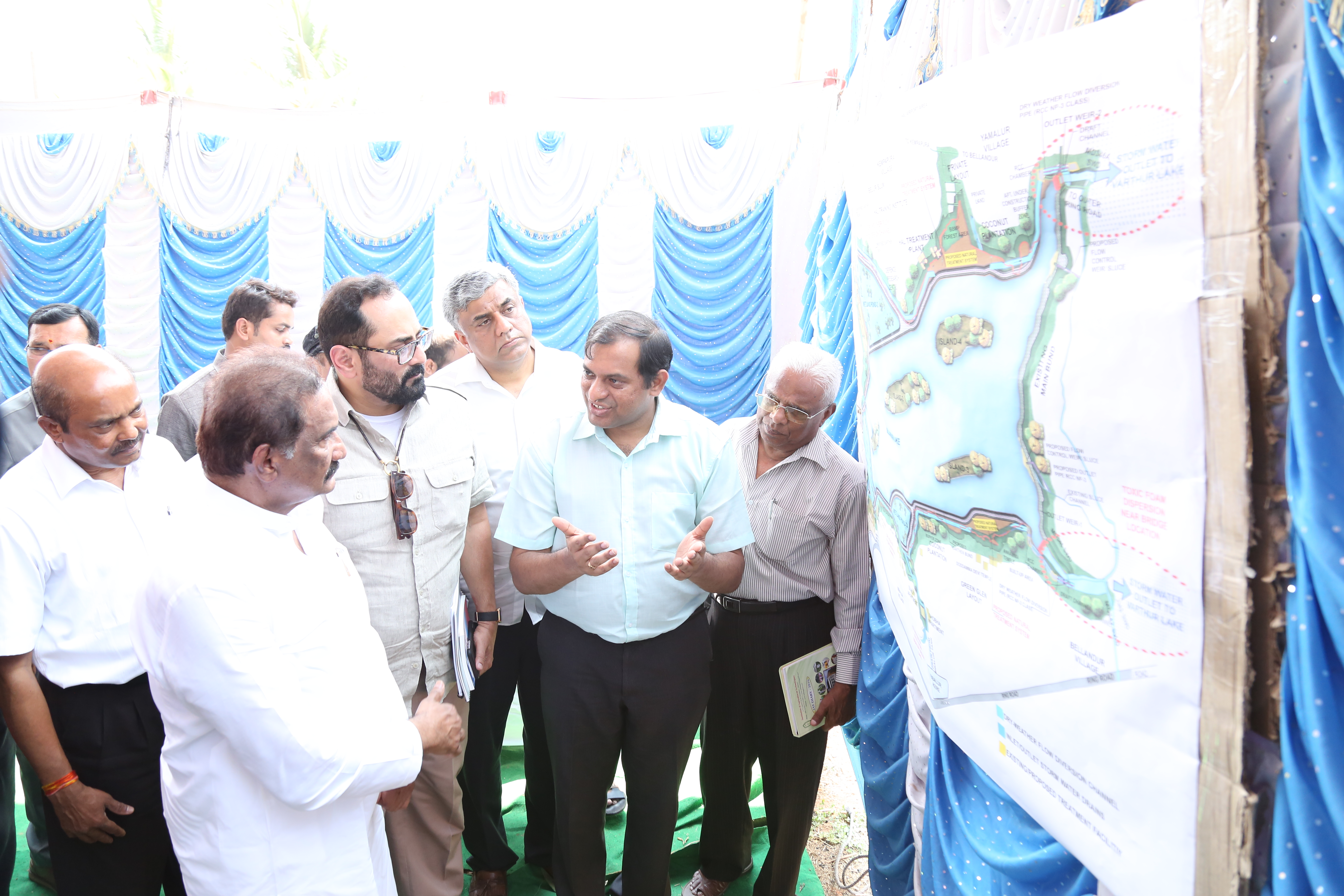 NBF CEO Sridhar Pabbisetty explains the solution plan to MP Rajeev Chandrasekhar and KJ George.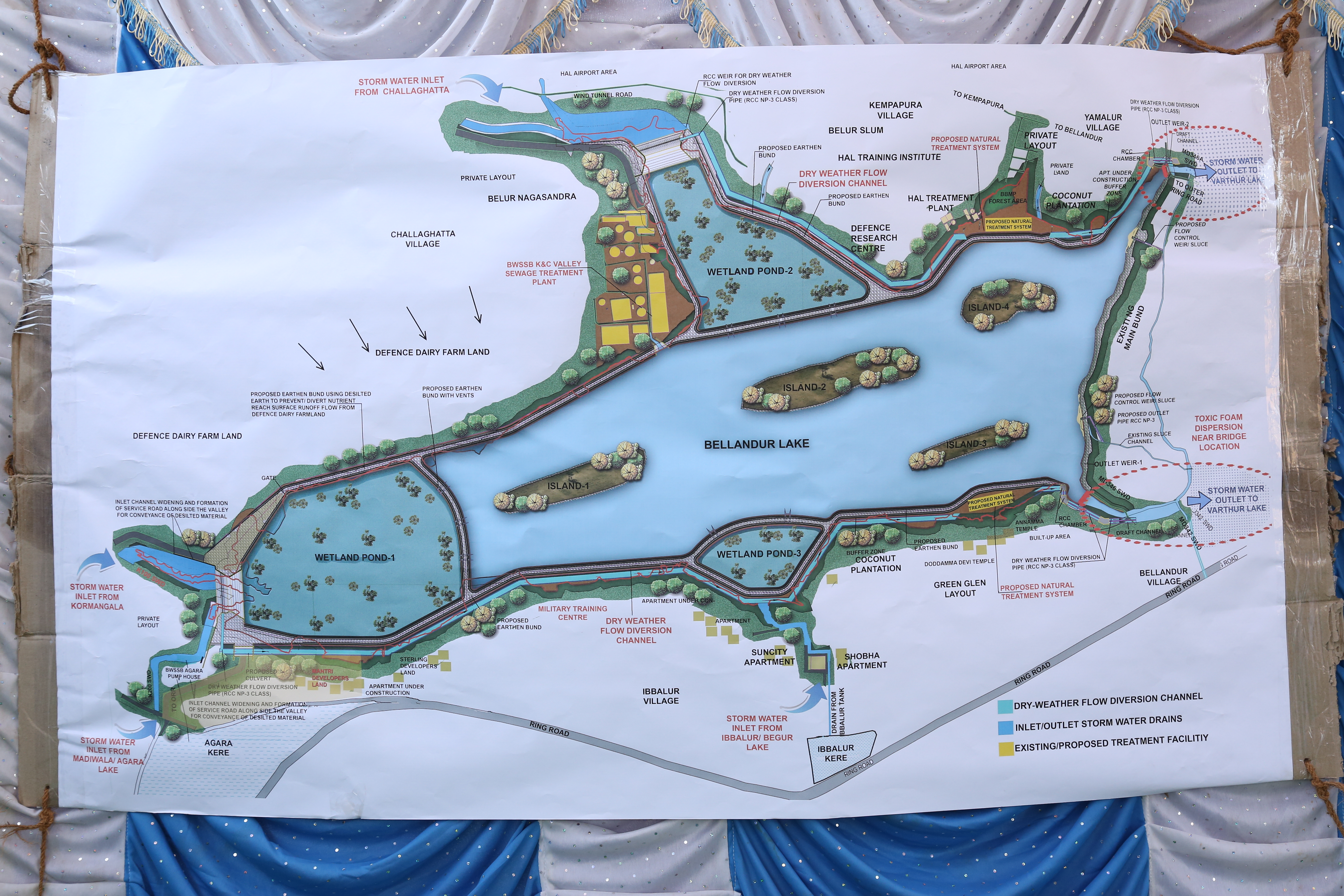 Map of the proposed solutions to restore Bellandur Lake, as suggested by a team of experts and activists.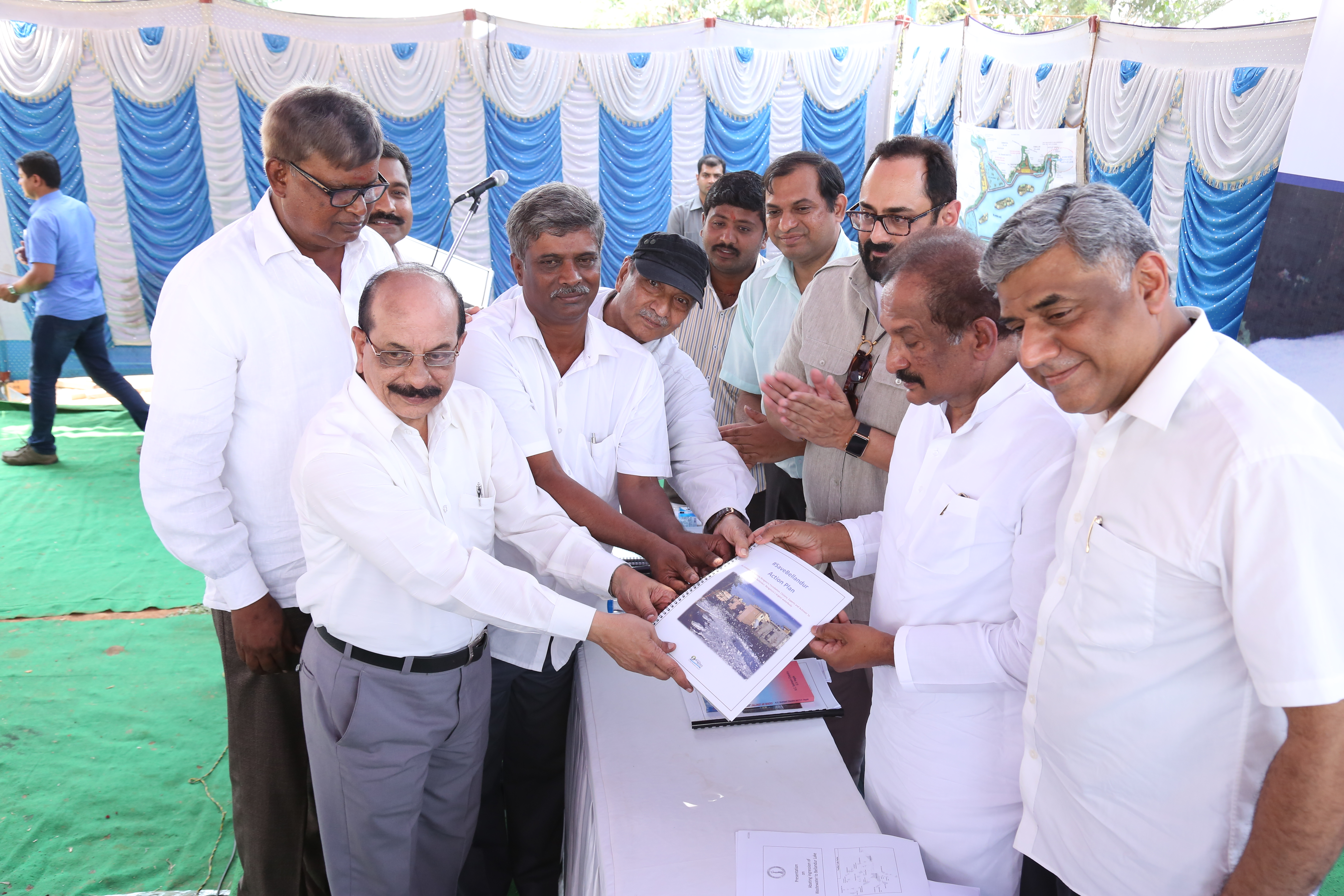 Citizens, environmentalists and lake experts provide the Save Bellandur Action Plan to KJ George. The documents provides workable solution to save, revive and rejuvenate the dying lake.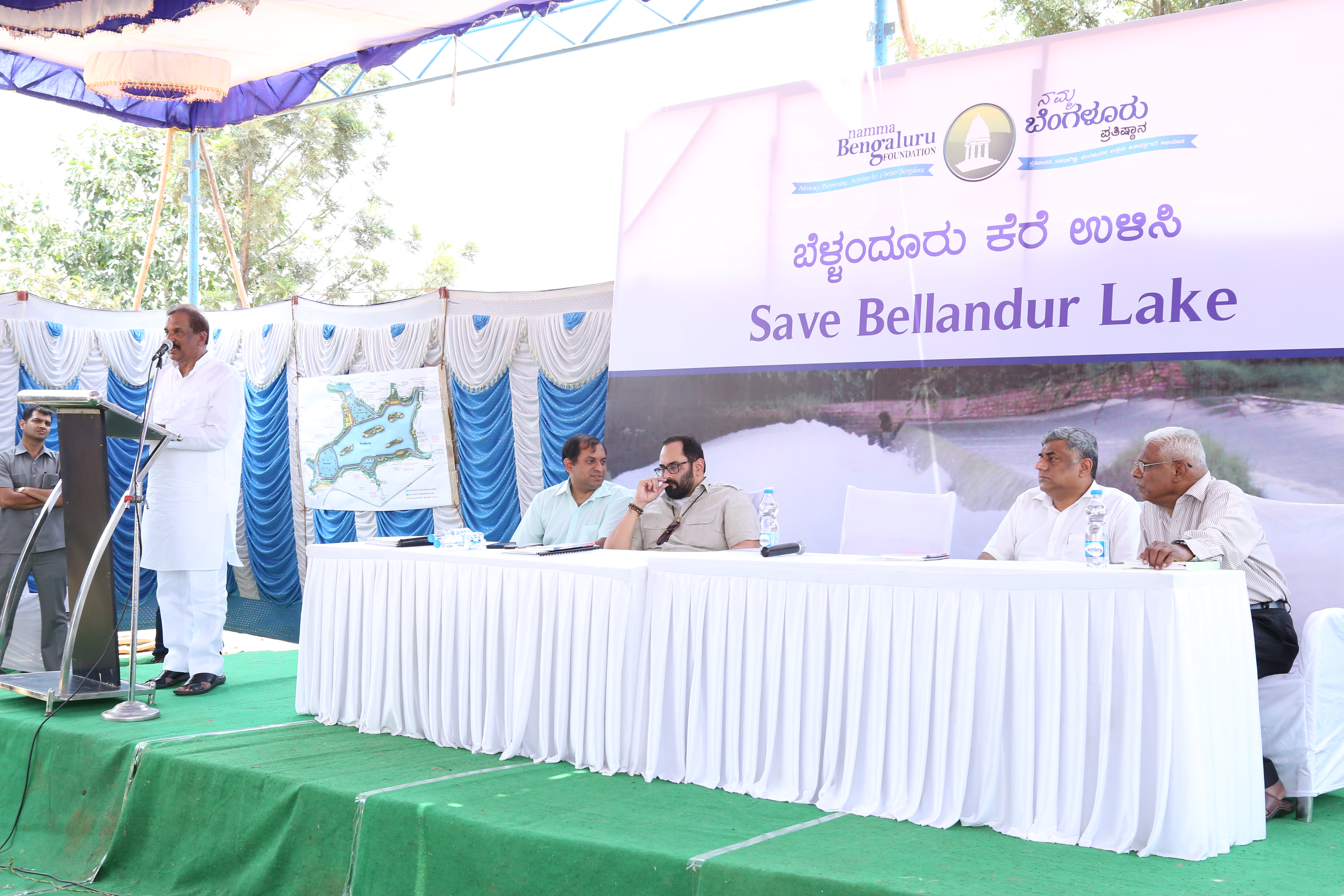 KJ George address the audience on the need to Save Bellandur Lake; promises to look into the solutions suggested in the Save Ballandur Action Plan and come up with a practical solution to rejuvenate the lake.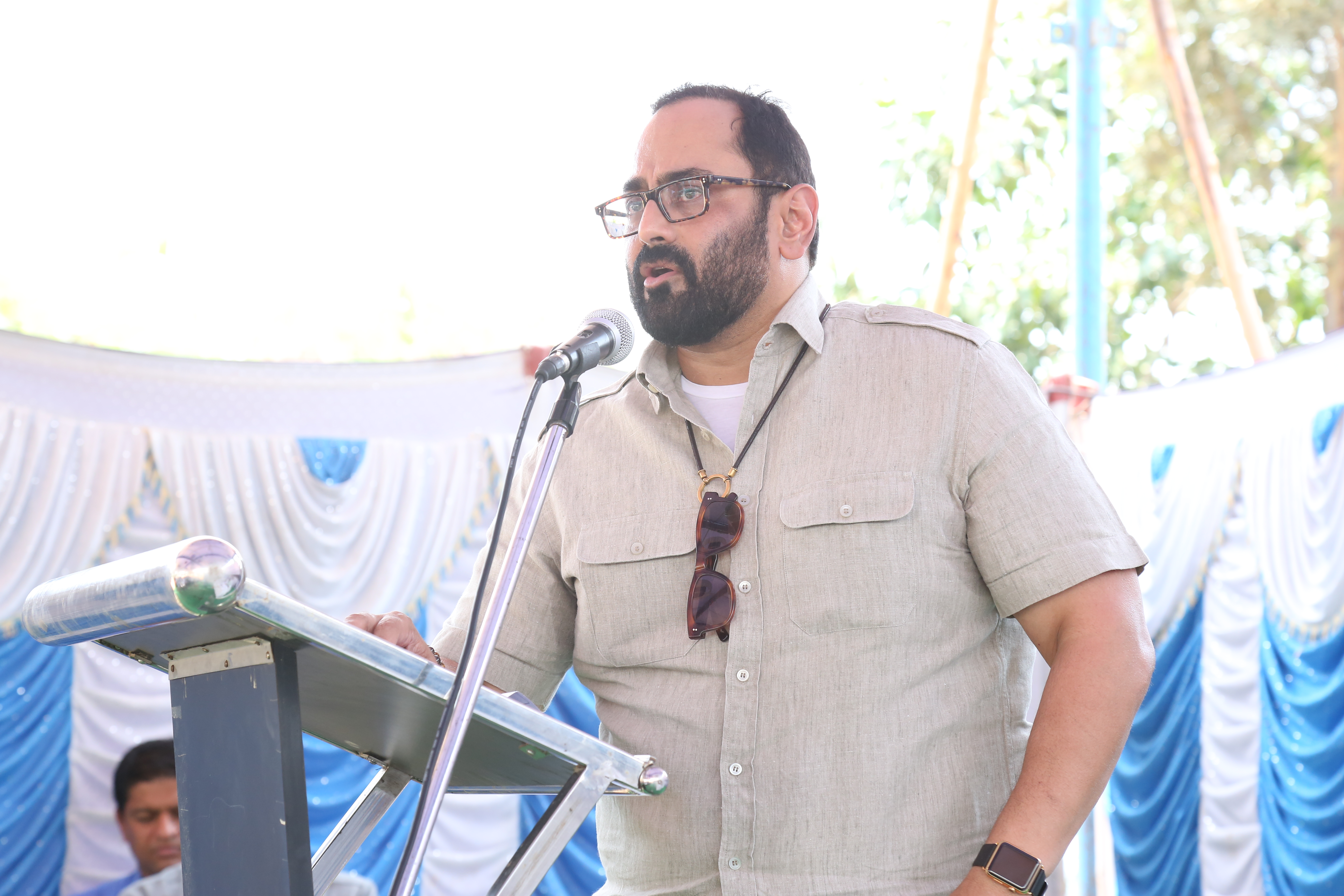 MP Rajeev Chandrasekhar address the media and people present at the event; urgest the Government of Karnataka to save and revive Bengaluru's biggest lake.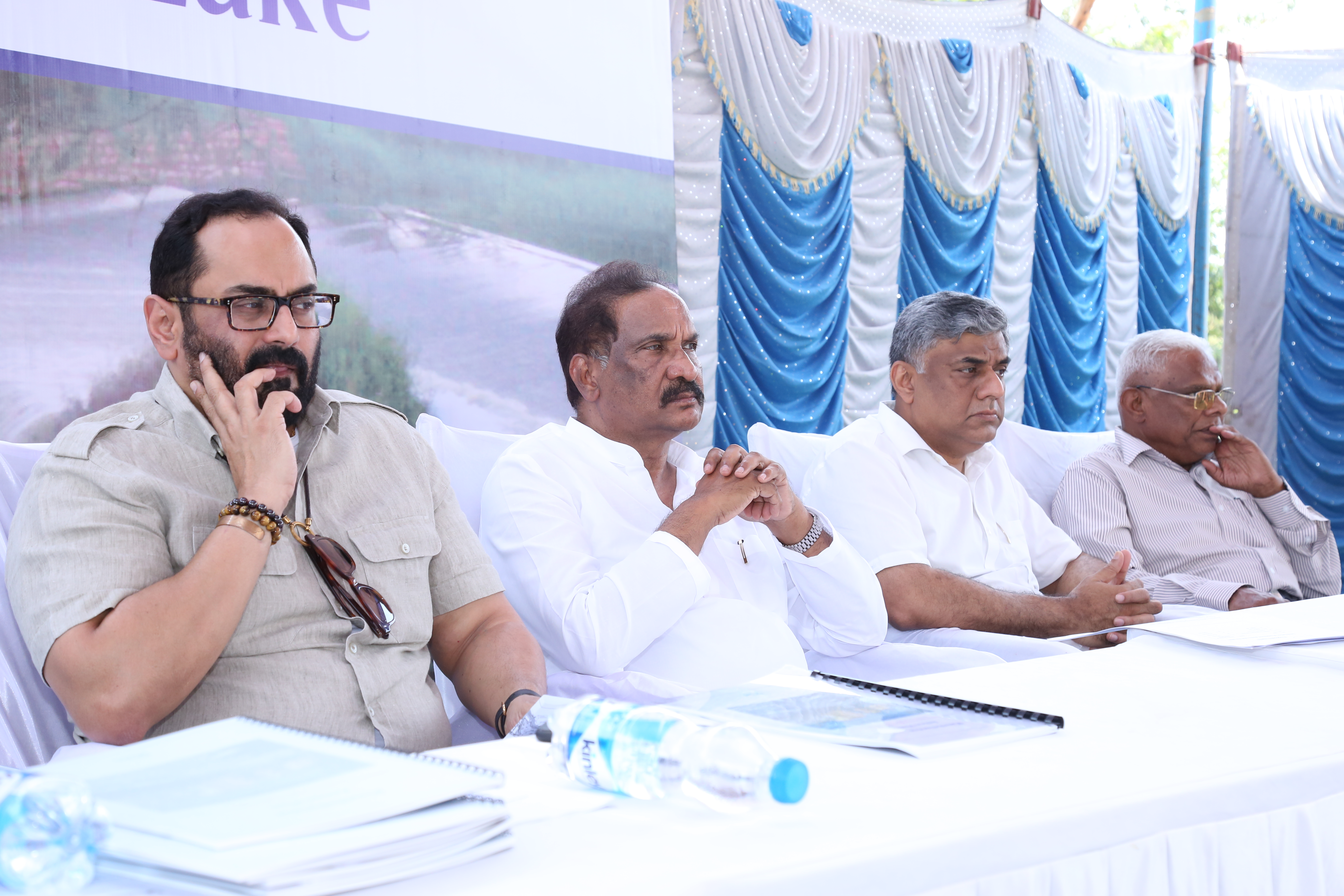 MP Rajeev Chandrasekhar, Bangalore Town Planning and Development Minister KJ George, MP Rajeev Gowda and Environmentalist Dr A N Yellappa Reddy present at the Save Bellandur Lake event organized by NBF.