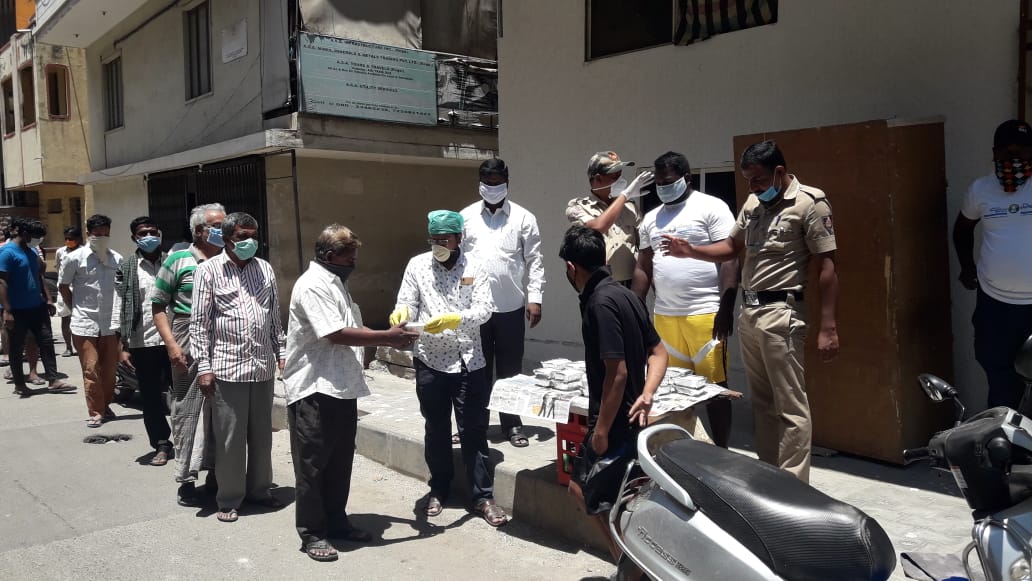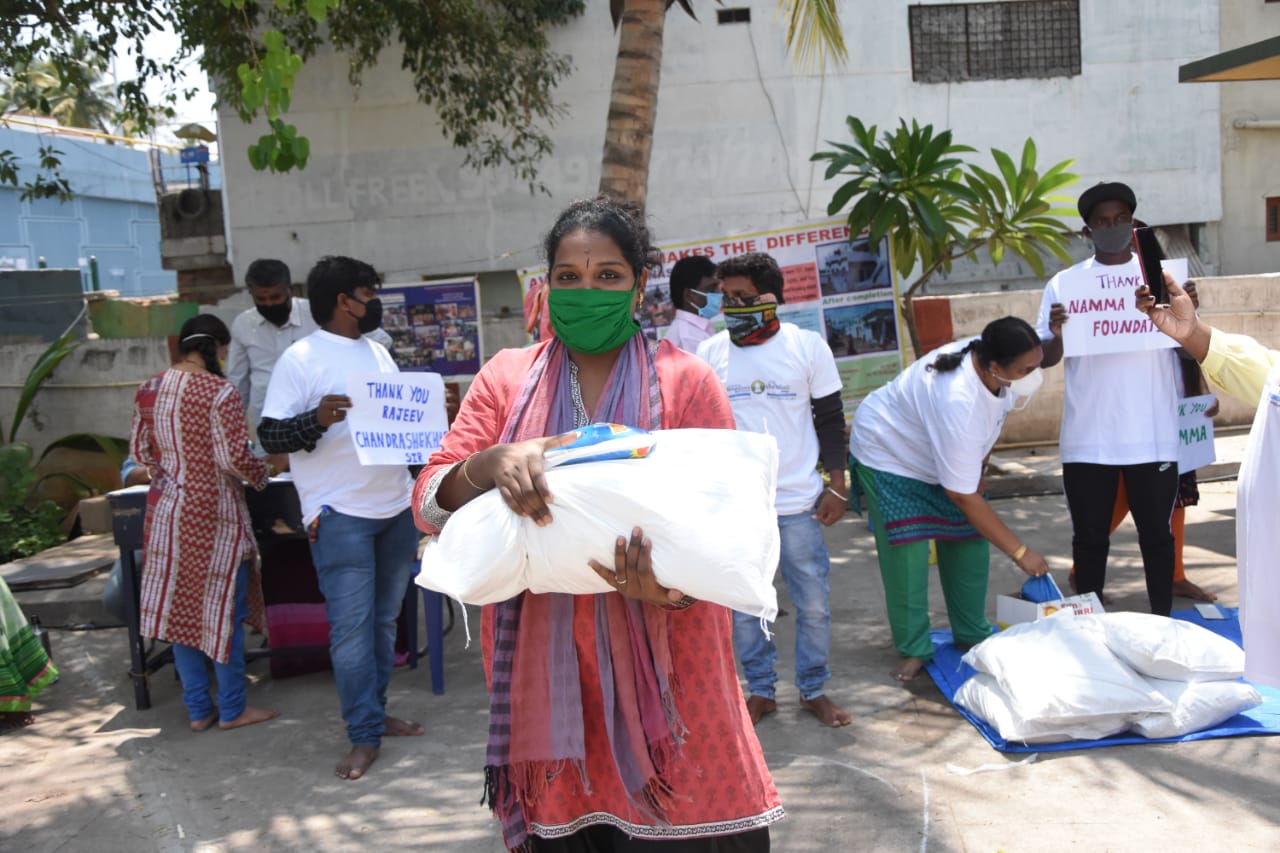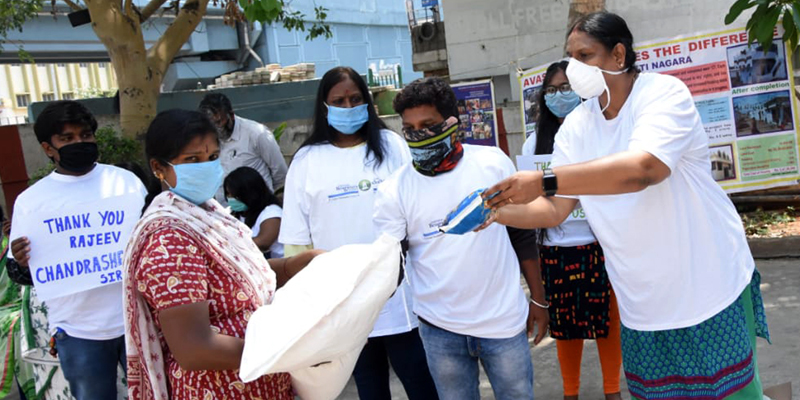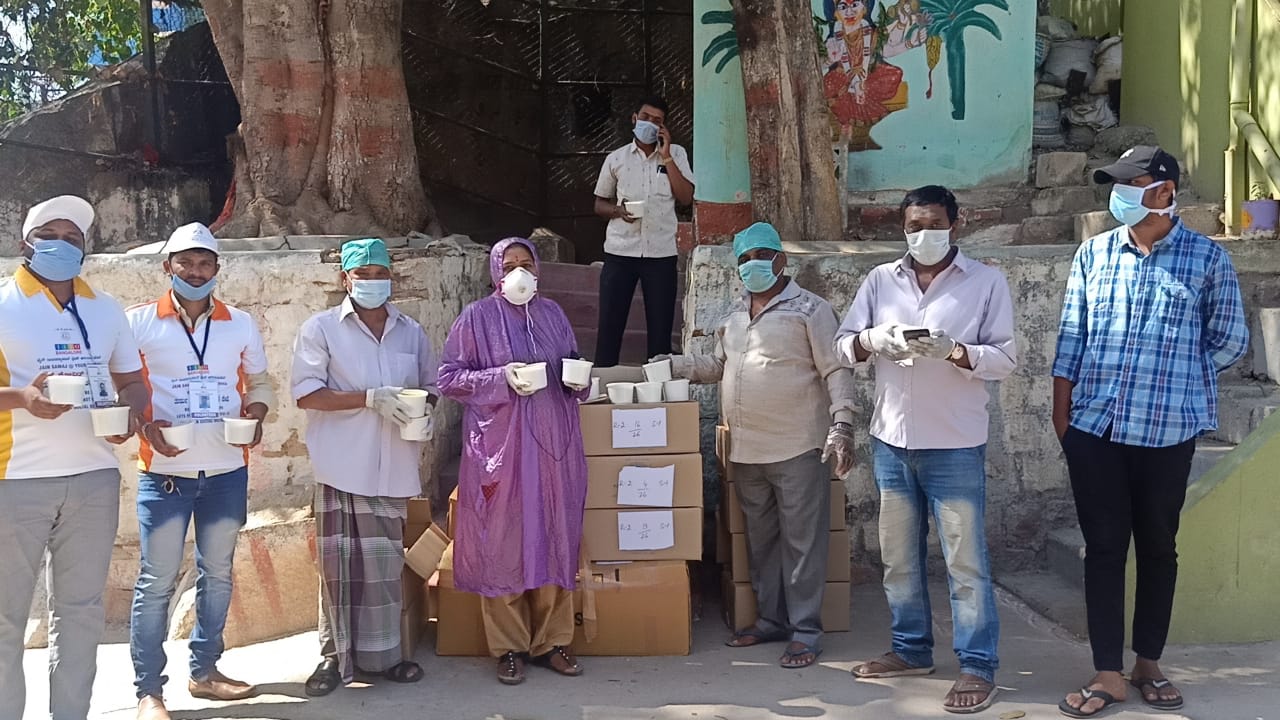 The Corona lockdown has affected the lives of homeless, unorganized sector daily wagers, domestic helpers, ragpickers, rickshaw drivers, handcart pullers, single parent mothers, construction workers, migrant workers and the urban poor the most in Bengaluru. They are struggling to cope with daily food demands. NBFs Food Delivery Drive launched on 28th March 2020 has and continues to reach thousands of such vulnerable and marginalised in Bengaluru.
The drive provides food packets to the needy and grocery kits to the families. The drive is powered by generous donors and partner organisations. The campaign is supported by Member of Parliament Sri Rajeev Chandrasekhar. The drive as on 25th April 2020 has reached to over 21000 people in 40 locations across Bengaluru with over 1.25 lakh food packets, 2500 grocery kits and 3500 snacks packets for children.
We thank our generous donors – Sri Rajeev Chandrasekhar, Jain International Trade organisation (JITO), Atria Foundation, Desi Masala, Bhaskar's Holige Mane, Gilgal Charitable Trust, AVAS, Satsang Foundation, Individual donors like Mr. Sriram Subramanyam & The Siroor family and many others, without whom this drive wouldn't have been possible,.
There are thousands more to be reached. You can support the drive:

By donating grocery kits (Rice 7 Kgs, Cooking Oil 1 Lt, Dal 1 Kg, Salt 1 Kg, Atta – 2 Kg, Sugar 1 Kg and 2 pieces of soaps) for each family (4-5 members in each family). This stock will last for 2 weeks. Each kit will cost Rs. 800 (cost per family).
You can donate funds. Donations are exempted from tax under 80G. Please donate online (RTGS/NEFT) to the following account of the NBF trust:
Account name: Namma Bengaluru Foundation
Account no: 50100380994702
Saving Bank Account
IFS code: HDFC0000076
Bank: HDFC Bank
Branch: MG Road
For further details Please contact Usha Dhanaraj on 9591143888/ 9591985287