NEVER DOUBT THAT A SMALL GROUP OF THOUGHTFUL COMMITTED CITIZENS CAN CHANGE THE WORLD; INDEED, IT'S THE ONLY THING THAT EVER HAS.

MARGARET MEAD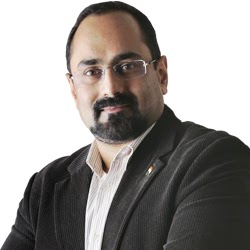 The Namma Bengaluru Foundation – a not-for-profit organization – was founded upon the growing desire and pressure to make collective social engagement more effective in improving the city and citizen's life.
With an aim to be the champions of change for a better Bengaluru, we strive to be The Voice of the City and for those who relentlessly fight towards making the city more liveable, inclusive and responsibly governed.
The numerous issues that plague the city – from garbage menace to water crisis; from lethal potholes to ad-hoc infrastructural plans – calls for innovative and workable ways to manage communities and the manner in which the city functions – Support the needy in times of calamities and pandemics. Keeping this in mind, we have since 2009 created a dynamic platform for a true people's movement built through Responsible Advocacy, Creative Partnership and Constructive Activism.
Our unique approach of working on public interest issues of Bengaluru through a combination of litigation, policy, broad-based research and harnesses community participation brings diverse groups together to accomplish measurable change.
Given that the city has become a dream destination for many facets and boasts of a fast-growing start-up ecosystem, the 'Namma Bengaluru' success story is something we all take pride in. And with your unparalleled support, together we can instil this pride in our future generations.