The Namma Bengaluru Awards, which recognizes and celebrates outstanding individuals and their contribution towards making Bengaluru better, every year honours its winners with Rs 2 lakh each. This year, taking this appreciation a step further, we at Namma Bengaluru Foundation hopes to crowd source an additional Rs 2 lakhs for each of our six winners.
Here's a look at this year's extraordinary winners and how you can help them:
Dr TV Ramachandra, Namma Bengalurean of the Year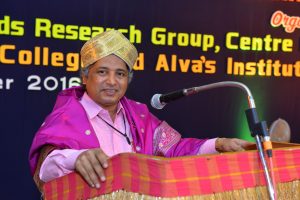 There is a desperate need to save Namma Bengaluru and a way forward towards making our city livable and sustainable is by working towards environment education at a grass-root level. The initiative to setup water testing laboratories in numerous schools across the city in coordination with Dr T.V. Ramachandra stems from the harsh reality that environmental literacy is as low as 3.5%. Namma Bengaluru Foundation requests all concerned Bengalureans to help raise an additional Rs 2 lakh to setup laboratories in other schools to assess water quality. This would help in bringing awareness among the children (next generation decision makers) about contamination, causal factors as well as help in evolving strategies to minimize water contamination.
Smt Geeta Menon, Citizen Individual of the Year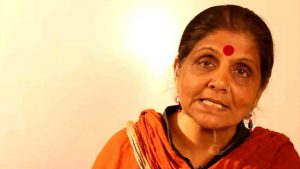 Co-founder of the Stree Jagruti Samiti, Geeta Menon has for decades now worked towards ensuring recognition, dignity and social protection for underprivileged house helps. The Samiti plans to kickstart an initiative where you can sponsor a senior citizen domestic worker for Rs 2,500 per month or Rs 30,000 per annum. The initiative will cater to the overall well-being of these domestic workers, which includes nutrition and health care. If you help the organization raise Rs 2 lakhs then it will be possible for them to define a process and execute the initiative for 75 such senior citizen domestic workers in Bengaluru and 20 each in Mangalore and Belgaum.
Smt Jasmeen Patheja, Social Entrepreneur of the Year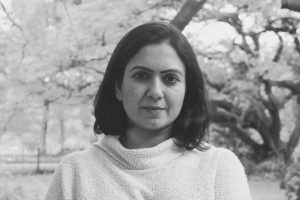 Imagine a #Bengaluru, with 100s & 1000s of women, across identities & backgrounds, walking alone, at night. Walking, without fear. What would the city feel like? BLANK NOISE needs your support to raise funds required for designing, production and dissemination of the T-shirts – that read Akeli, Awaara, Azaad or Onti Alemaari Svatantra, meaning Alone, Wanderer, Free – to be worn by the Action Heroes, who will walk after sunset on a to-be-decided route, on December 2nd, 2017.
Harshil Mittal, Rising Star of the Year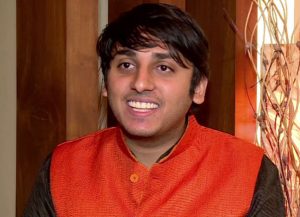 Recognizing the need to impart computer education to the lesser privileged section of our society, Namma Bengaluru Awards Rising Star of the Year 2016 Harshil Mittal's Let's Spread Love aims to setup a computer laboratory for the slum children of LR Nagar. Hoping to target 100 underprivileged students each year, the computer lab is expected to have three full-fledged PCs, which will be an additional boost to their ongoing weekend classes program for the children.